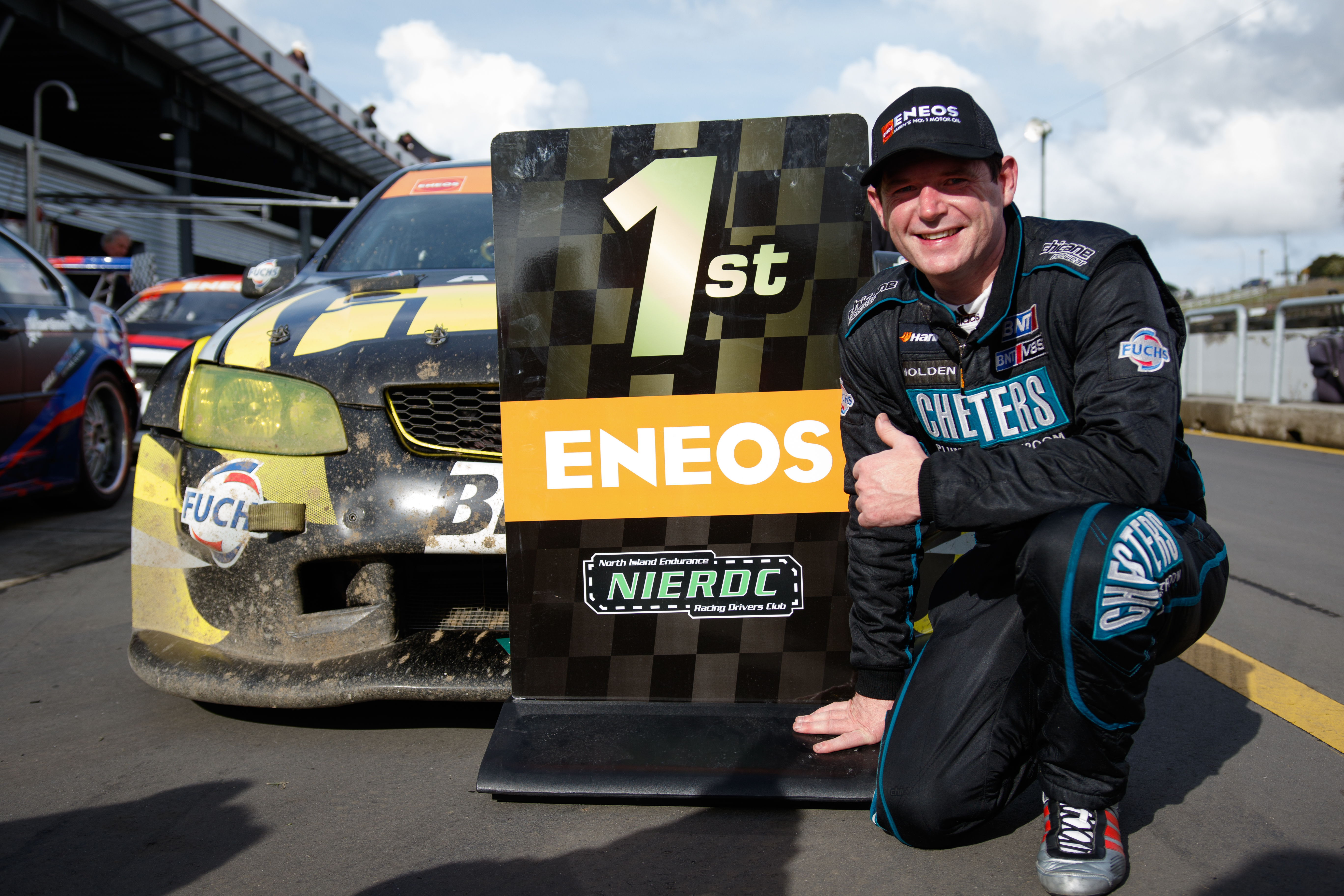 A dominant return to racing might spur Tim Edgell to become a regular face in the ENEOS North Island Endurance Series.
Auckland-based Edgell took pole position and the One Hour Series race win at Pukekohe Park last weekend. The former full time BNT V8s competitor won by two laps over local driver Matt Griffin and Marco Schelp from Germany.
The decision to return to the circuit racing scene was last minute for Edgell. Ultimately it was one that paid off.
"About a week ago we decided we wanted to go racing and try this endurance format," Edgell said.
"We want to go racing again and try get back involved in something. So this weekend was about just dipping our toes in the water. We really enjoyed it."
Round one winner John Midgley had qualified just a tenth behind Edgell on Saturday morning. Midgley had been hoping to build on his solid start to the season, but an engine failure late in qualifying meant he couldn't start the race.
Driving the ITM Albany-backed ex-V8 SuperTourer Holden Commodore VE, Edgell was head and shoulders above the rest on race pace without Midgley to challenge him.
It's the first time Edgell has contested a round of the ENEOS North Island Endurance Series. Battling through traffic was a new experience for him and one he enjoyed.
"It was really good out there actually. 95 per cent of the guys did a great job. Everyone was really courteous.
"It's so much harder for them than for me, I don't think there weren't too many hairy moments. It was pretty good."
Edgell hasn't confirmed whether he'll be back for the final round at Manfeild Circuit Chris Amon over July 20–21. However, he has indicated he might look to step up to the Three Hour Series.
"We haven't decided just yet, we'll go back to the workshop and have a think about it. The car ran really well so I'm really happy. I don't see any reason why not.
"We'll think about getting involved [in the Three Hour], but as I said we're just dipping our toes in the water to see how we go."
Class results are still provisional pending protests. Overall and GT–B honours were taken out by Edgell, with Class One won by BMW E46 driver Matt Griffin. Marco Schelp took out Class Two in his ex-WTCC BMW E46. Class Three was won by Simeon Woolsey in his Honda Integra DC2 Type R.
The ENEOS North Island Endurance Series moves to Manfeild Circuit Chris Amon in Feilding over July 20–21 for the season final.
One Hour Series round two race results, overall top 10:
1. Tim Edgell 46 laps
2. Matt Griffin +2 laps
3. Marco Schelp +2 laps
4. Graeme Fraser +2 laps
5. Warwick Mortimer +2 laps
6. Cameron McCormack +3 laps
7. Grant Aitken +3 laps
8. Charles Rollo +4 laps
9. Jake Stoneman +4 laps
10. Matt Penny +4 laps