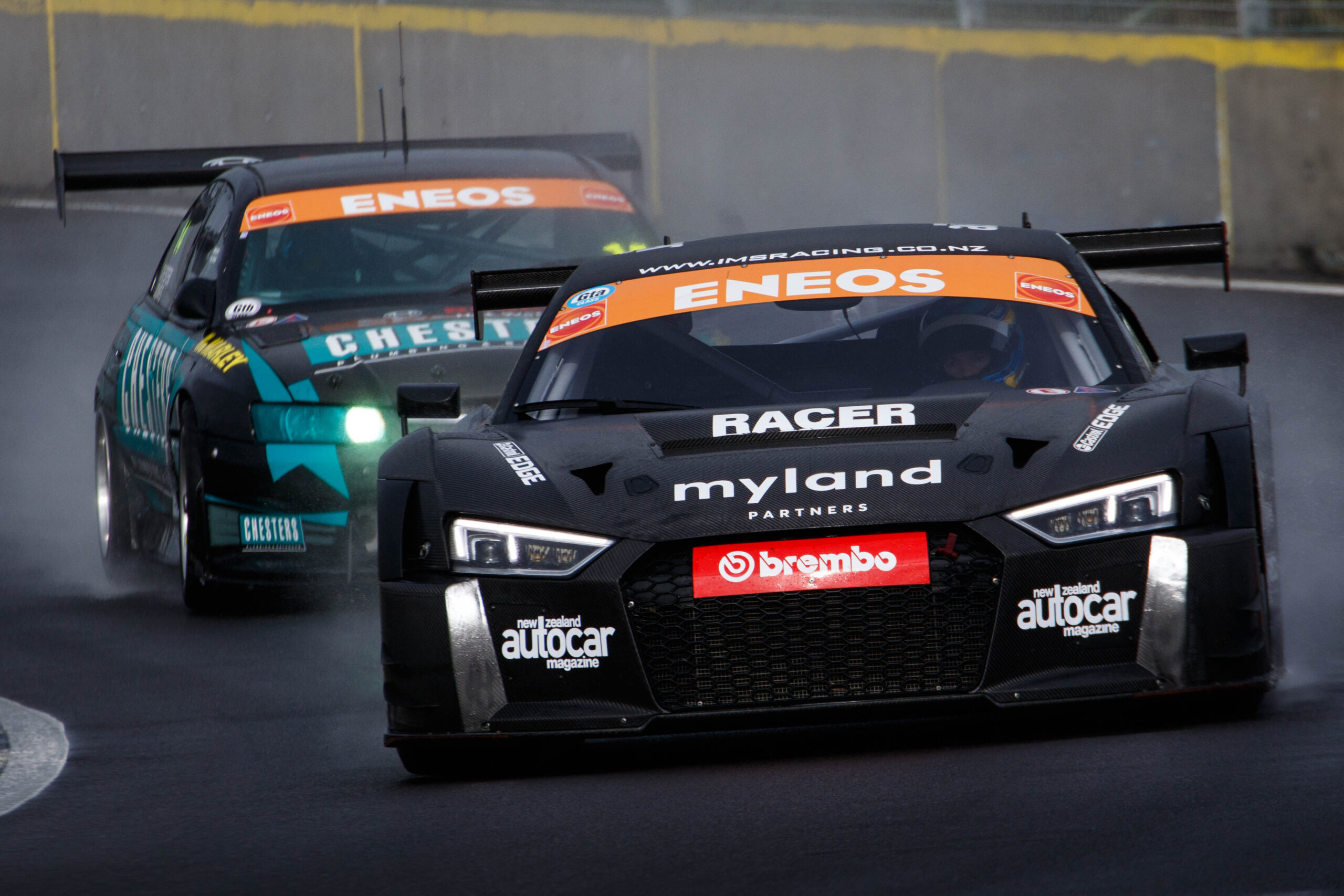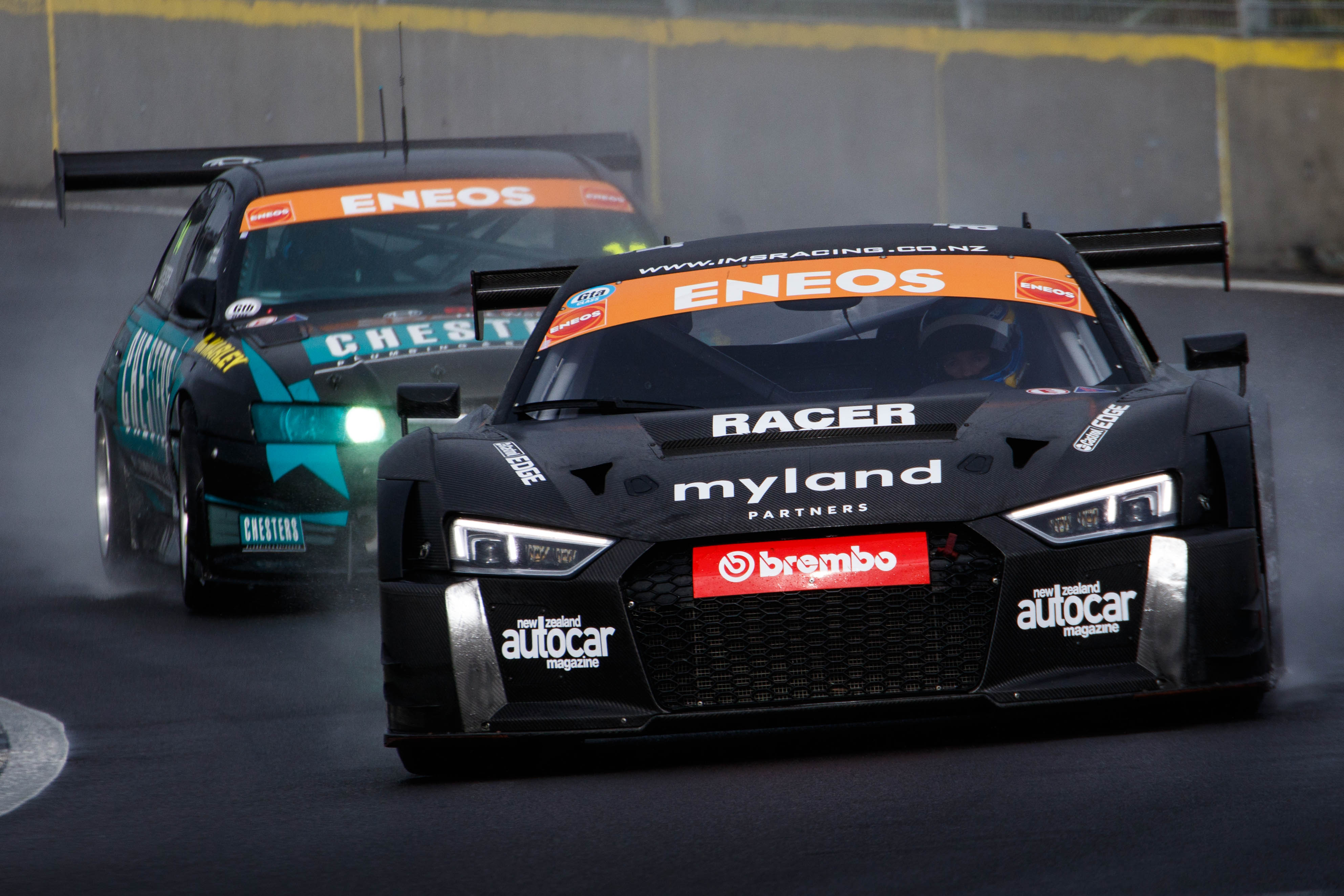 Friday evening's precursor to the ENEOS New Zealand Endurance Championship saw a fierce fight between two defending champions, but only one team came out on top.
Reigning champion Gene Rollinson is set to start from pole position for his new squad International Motorsport following two tricky qualifying sessions. His fastest time of 1:03.299 was set on his final flying lap.
Rollinson will race alongside teammate Andrew Fawcett in the Three Hour feature, which may be affected by adverse weather conditions.
Rollinson and fellow title defender turned rival Simon Evans of Wet & Forget Racing traded laps in an intense battle that eventually saw Rollinson come out the other side just 0.138 ahead. Evans will start Saturday's race with fellow young gun 22-year-old Callum Quin from second position.
Just two-and-a-half seconds split the top five contenders with a mix of FIA GT3 machinery waging war with ex-V8 Supercar and V8 SuperTourers.
It was a tough task to find clear track in the two 30 minute qualifying session, which was also plagued by parts of the circuit still damp from an earlier downpour. The first session was wet, but by the second it was dry enough to get into the low one minute-bracket.
Rollinson said the final few minutes were frantic as he and Evans swapped spots at the top at least five times.
"We were P1 and then all of a sudden we were P2 as the track got drier, so we pushed on for another one," he said.
"That's all we had to do—get P1. We knew the car was quick from testing last week. I'm nice and comfortably in it, so we'll see what tomorrow brings."
It was only the second time out for Rollinson's co-driver Andrew Fawcett, who had to endure wet and dry conditions in his qualifying session.
"I felt very comfortable in the car," Fawcett said.
"It's a long way, three hours, and really we're looking at the long run and not so much where we start. It's always nice to start on pole, but we've got a long way to go and make sure we keep clean tomorrow.
"It was closer than what we expected, but then again, there's some pretty great teams who spend a lot of time working on their cars. There's a few dark horse who will take the challenge to us tomorrow. Gene did well to get us onto the front row."
Saturday's race is expected to be hit by rain, which could throw a spanner in the works. Times in practice varied throughout the field, but the International Motorsport Audi R8 was a regular fixture at the top of the timesheets.
Rollinson said he's ready, despite the possibility of a chaotic three hours.
"You can only prepare so much. It's difficult to know what to do when its half-and-half, but we've just got to roll with the punches."
The ENEOS New Zealand Endurance Championship takes place over March 23-24 at South Auckland's Pukekohe Park. Tickets are available on the gate or via iTicket.co.nz.