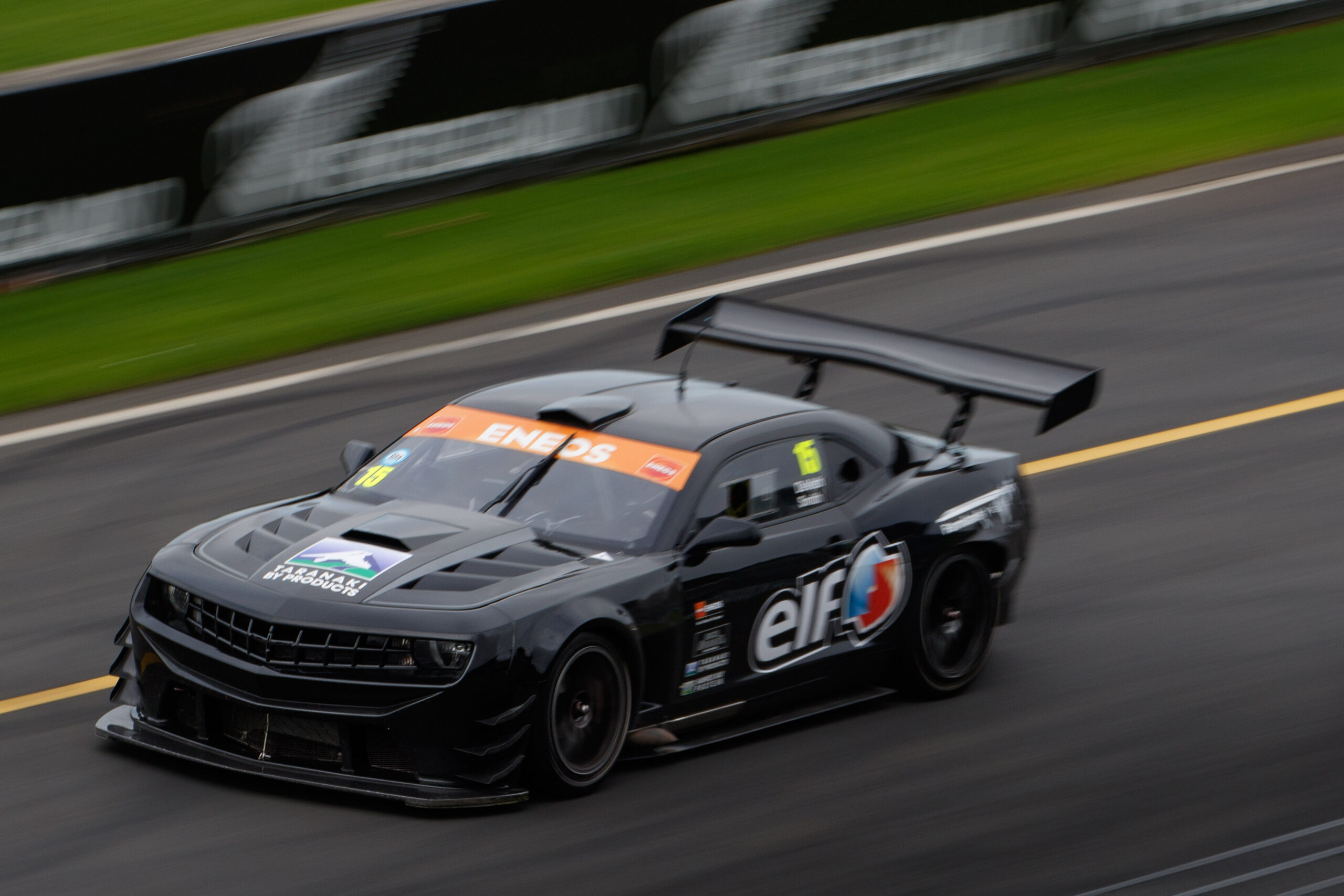 Competitors from the North and South Islands will wage war once again at South Auckland's Pukekohe Park for the ENEOS National Endurance Championship final this month.
This year the tables have turned and it's the North Island competitors who will have home advantage over their South Island rivals come March 23-24.
Both fields promise big grids with 29 cars entered in the One Hour and 33 for the Three Hour—a near capacity grid.
It'll be a tough slog for the South Islanders when they arrive at Pukekohe Park. The lion's share of the field in the Three Hour is made up of North Island competitors. However, it's a fairly even split in the One Hour with 15 from the South Island versus 14 from the North Island.
This year sees a shakeup in the title defence for Simon Evans and Gene Rollinson. Having won the Three Hour title last year in Christchurch in an Audi R8 LMS, this year the pair have split up.
Evans will race his BNT V8s title winning ex-V8 SuperTourer Holden Commodore, whereas Rollinson's ride has yet to be confirmed.
"We've made a few changes to our car and a few people will see that when we turn up," Evans said.
"We've always gone really well at Pukekohe. Hopefully with a new motor and a few other bits and pieces it might potentially suit us."
Evans said he's not too worried about not being in the same car he won the title in last year. He's set to be joined by up-and-comer Callum Quin, who has raced in the Toyota 86 Championship and BNT V8s among other endurance racing activities.
"We're going to push hard for a top three. We're going in with the intention to defend the title. Callum's a really good young driver. He's consistent and drove really well down in Ruapuna."
Jarrod Owens has made the commitment to come north this year and will defend his One Hour title against some tough opposition. Shane Hodgson will lead the Carter's Tyres Motorsport team in their ex-V8 Supercar Ford Falcon.
John de Veth, Lance Hughes and John Midgley all bring with them V8 touring cars of the Ford and Holden variety that will no doubt put a lot of pressure on Owens' title defence.
The championship final will also receive a boost in the form of Adam Jones' filming crew. The Fast Files will broadcast the event via Facebook. The stream has attracted impressive viewership numbers with thousands tuning into last year's broadcasts.
Across the One Hour and Three Hour grids there will be plenty of action with inter-class battles. In both races trophies will be awarded across Class One for 3501cc and over, Class Two for 2001cc to 3500cc, Class Three for 1601cc to 2000cc, and Class 4 Four for up to 1600cc.
Class GT A is for cars constructed to post-2007 FIA GT3 specification and any CotF Australian V8 supercar, or any other car at the sole discretion of the Qualifying Series.
Class GT B is for any Porsche 997 or 991 Cup car, any pre-CotF Australian V8 Supercar, any pre-2008 FIA GT car, any FIA GT4 car, any space-framed car, or any other car, at the sole discretion of the qualifying series.
The ENEOS New Zealand Endurance Championship final on March 23-24 will also be supported by the SsangYong Racing Series who will hold their one-hour endurance race.