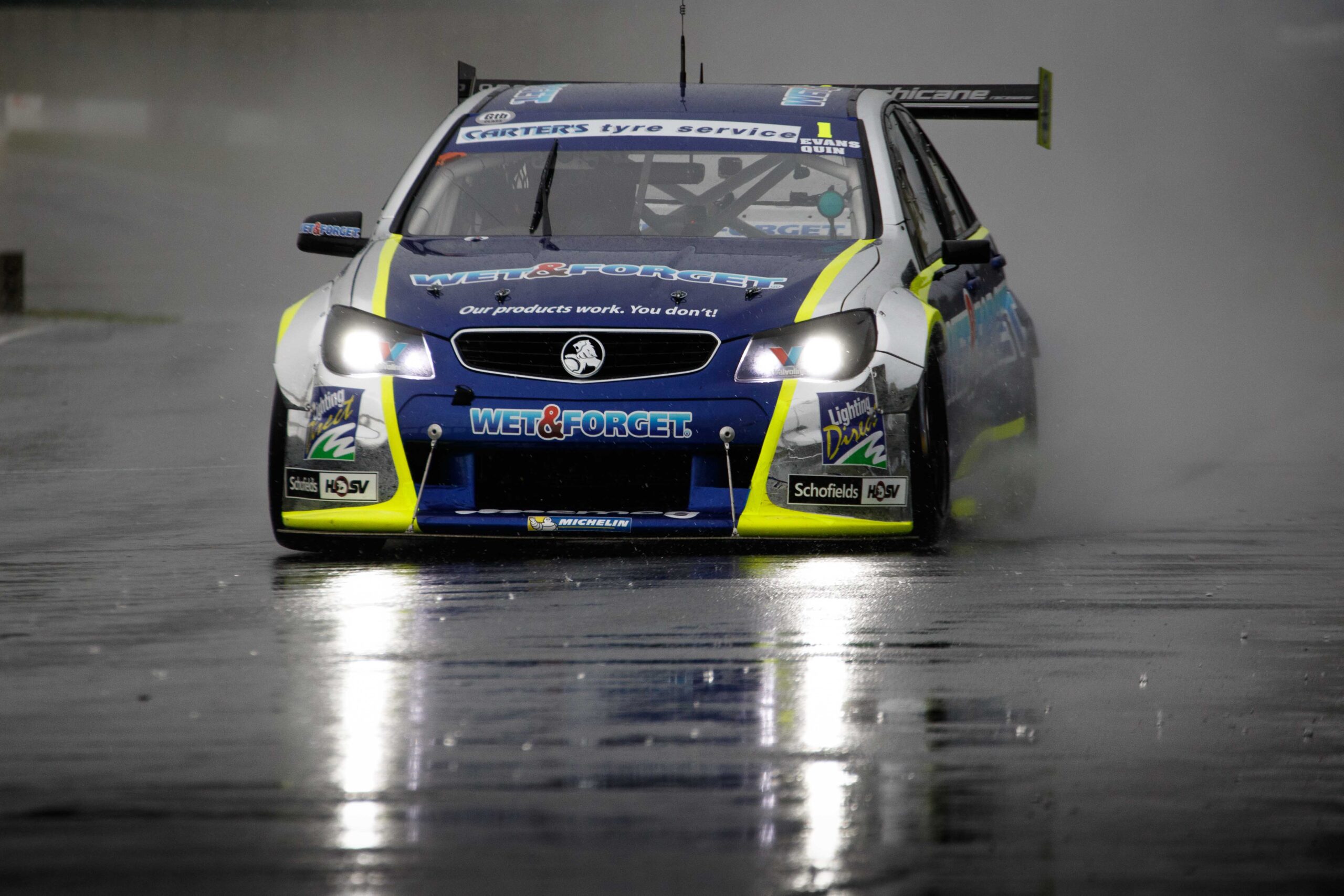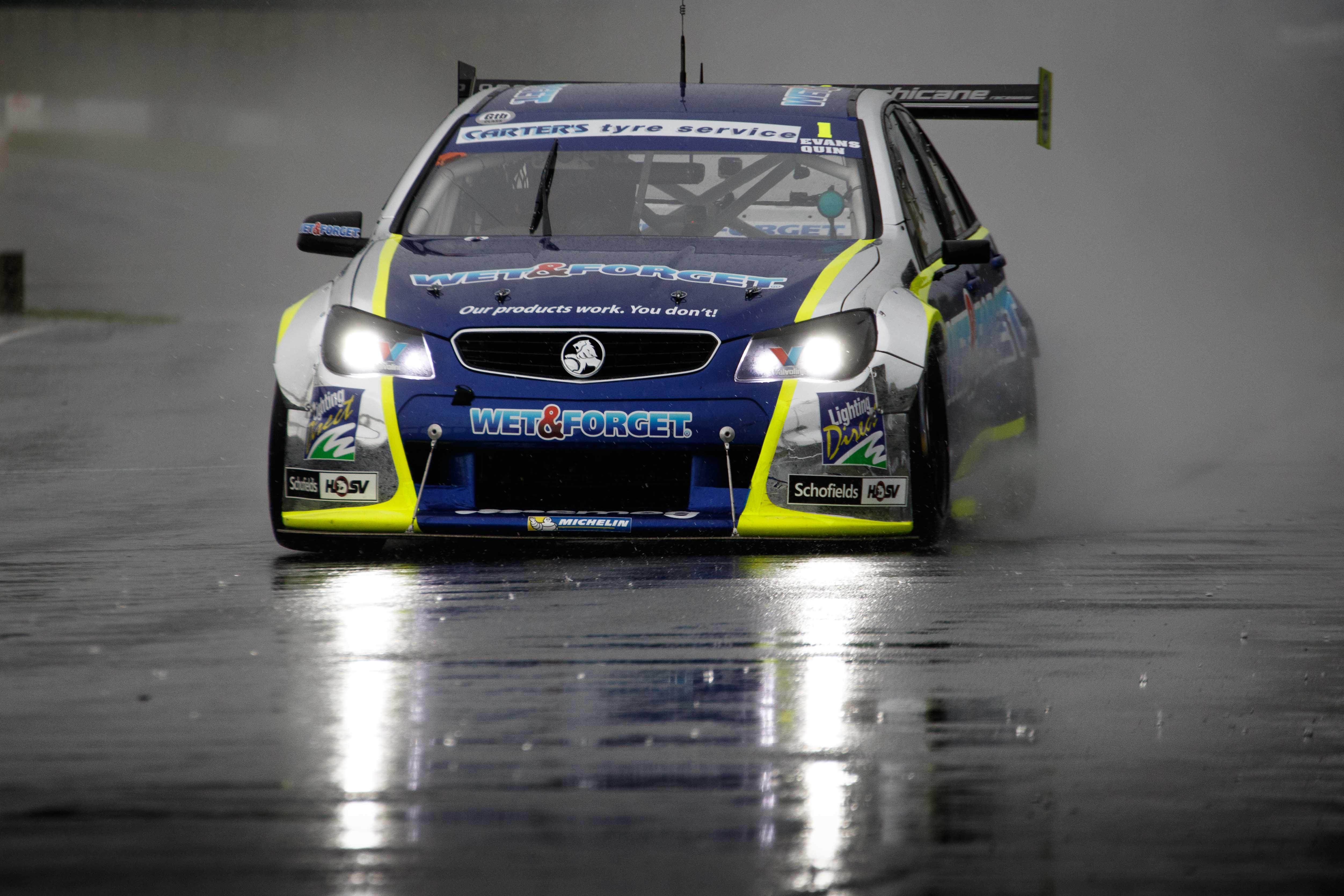 Wet & Forget Racing have come out on top in an unbelievably tight finish to the ENEOS New Zealand Endurance Championship with drivers Simon Evans and Callum Quin.
It's the second time Evans has won the Three Hour title and the first for Toyota 86 Championship graduate Callum Quin.
"I'm just stoked for the whole Wet & Forget team," Evans said.
"The first time we ran the car was Friday. It just shows that you don't need to buy a car out of Europe to win an endurance title.
"They say the first one feels good, but I can tell you that the second one feels better."
The duo were in a league of their own in tough conditions around South Auckland's Pukekohe Park, but it wasn't without drama.
Rain doused the circuit no less than 15 minutes before the race started and caused havoc throughout the Three Hour final. Several key contenders were taken out of the running.
Andrew Fawcett and defending drivers champion Gene Rollinson were knocked out early. Driving the International Motorsport run Audi R8 LMS GT3, Fawcett ran into the back of a slower SEAT León Supercopa, which was unsighted at the turn five-six-seven complex.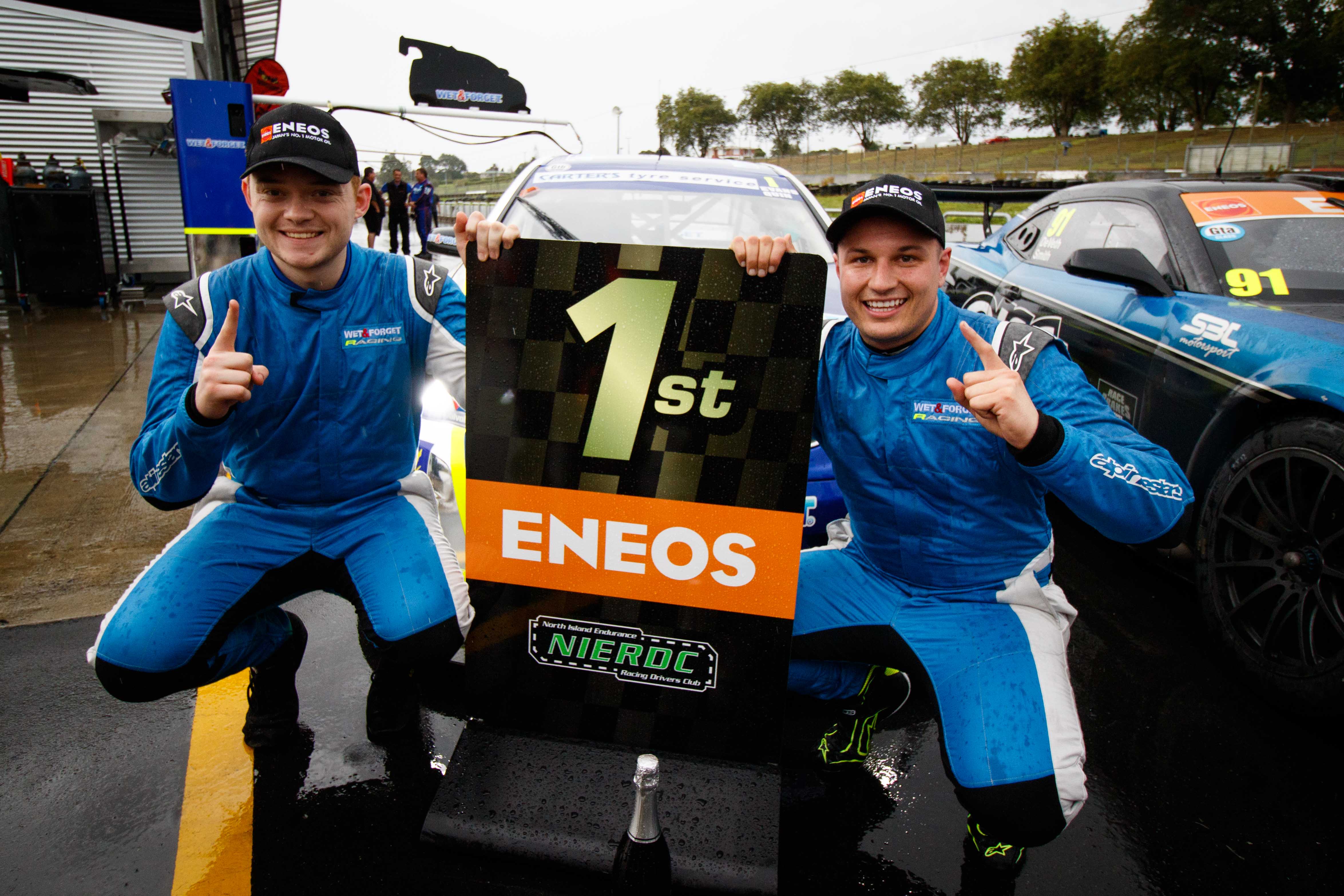 Despite running a completely new aero and engine package with ABS and traction control, the Wet & Forget Racing squad stayed out of trouble for the best part of two hours. That was until a penalty for not cleaning up a fuel spill in pit lane saw them drop back to second.
The penalty put Glenn Smith and John de Veth in the box seat for victory. They'd been clean all day and were surprisingly quick in the varied conditions having matched the pace of the leaders throughout the final stanza of the race.
However, there was drama to come as a safety car with just over 20 minutes to run tightened the field back up again. The steady drizzle that had kept the circuit damp quickly turned into a downpour as the race neared the end.
With nothing to lose, Evans pitted from second for a fresh set of Michelin tyres. On the restart he pushed hard to catch de Veth who was some 20 seconds up the road.
With only five minutes to go Evans caught de Veth, who was struggling to find grip after his tyres has gone cold under safety car.
The reigning champion blew past the Reiter Engineering SaReNi Camaro and took the lead, which duly saw the Wet & Forget Racing pit garage erupt.
With the lead in hand, Evans cruised across the line to take back-to-back New Zealand Endurance Championship titles, and for Quin, his first.
For Evans, the bold strategy call was the key turning point for them in the race. Fortunately with tyre warmers in hand his tyres were race ready and up to temperature for the restart, which gave him the upper hand.
"We had nothing to lose," Evans said.
"We couldn't lose second, so we thought 'stuff it, let's just come in and put another set of wets on it and see what we can do.' It rained even more and it was just magic.
"It was pretty bad out there, but I pushed and got to him. I knew well and truly it was him [de Veth]. I even tried to pass him at the bottom of the hill. I was that eager to just get in front of him.
"I knew I was in with a sniff and I wasn't going to let it pass. I was just trying anything. At the outside of the top of the hill, that's not something you generally do. I gave it a shot and thankfully it came off."
For Quin it was a day he'll remember for a long time to come. His first stint in the car left many impressed by his pace, which was that of a seasoned campaigner as he sliced through traffic without trouble.
"It's huge for me," he said.
"It's a big credit to the team and the car that they've given us. It made my job pretty easy. Once I got out in front the traction control and ABS was set up so well it allowed be to keep circulating at a constant pace and just move my way around traffic.
"It was awesome to get to drive the car with Simon as well. For me it's continually learning and getting better."
Class wins were handed out across the field with Evans and Quin getting victory overall and in GT-B. Second placed overall finishers Smith and de Veth won the GT-A division for FIA GT3 homologated cars.
Interestingly the fastest Class One car was well down the field in 16th driven by Deon Cooper and Alexandra Whitley in the SsangYong SuperUte. Meanwhile, Class Two winners Barry Moore and Tim Mackersy finished eighth overall in their newly imported Volkswagen Golf GTi TCR. Mike Eady and Gavin Dawson topped Class Three in their Honda Civic FD2 and 10th overall.
The North and South Island competitors will begin preparations for their respective series' in a few months' time. Dates for the next New Zealand Endurance Championship are still to be confirmed, but is expected to take place later this year.