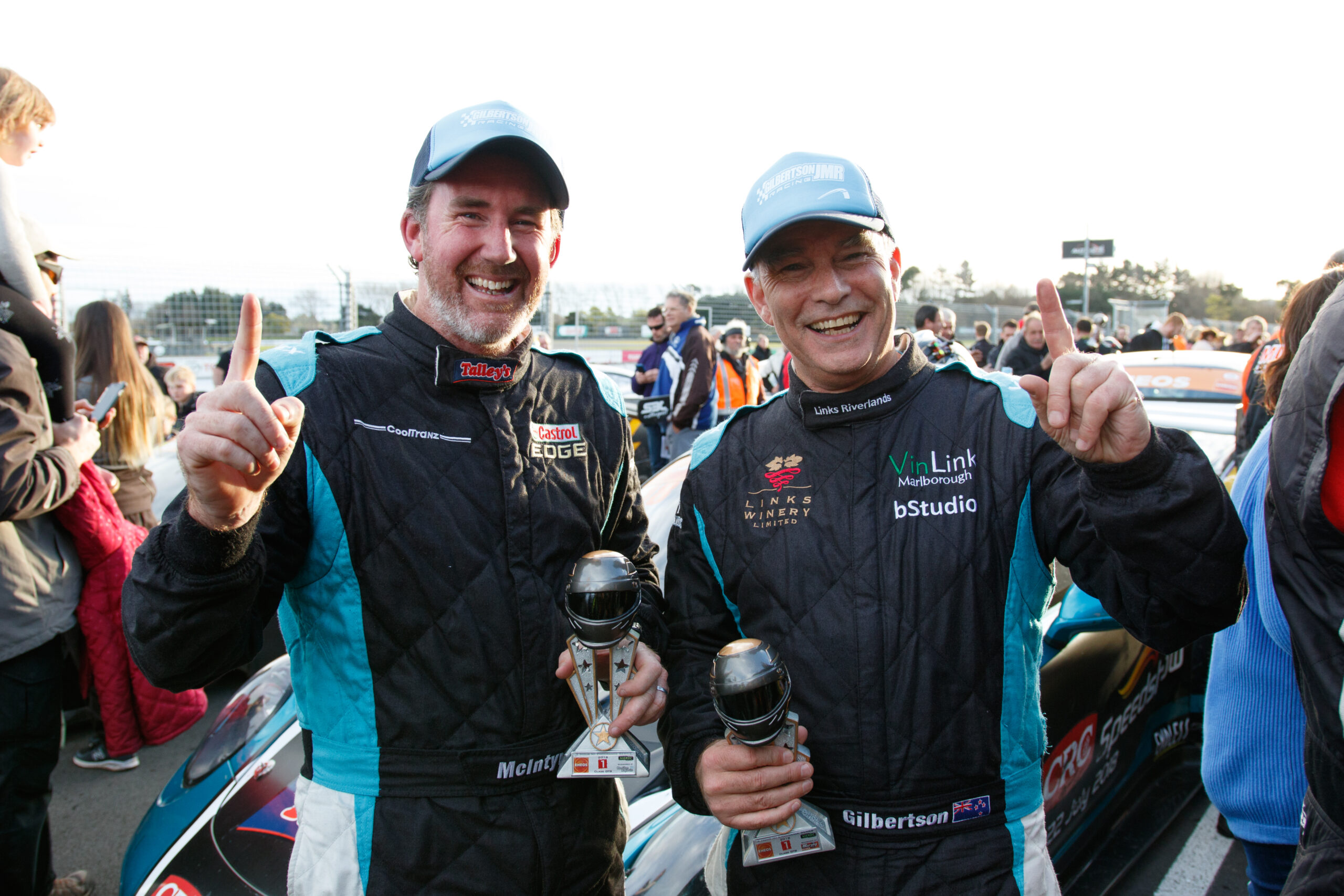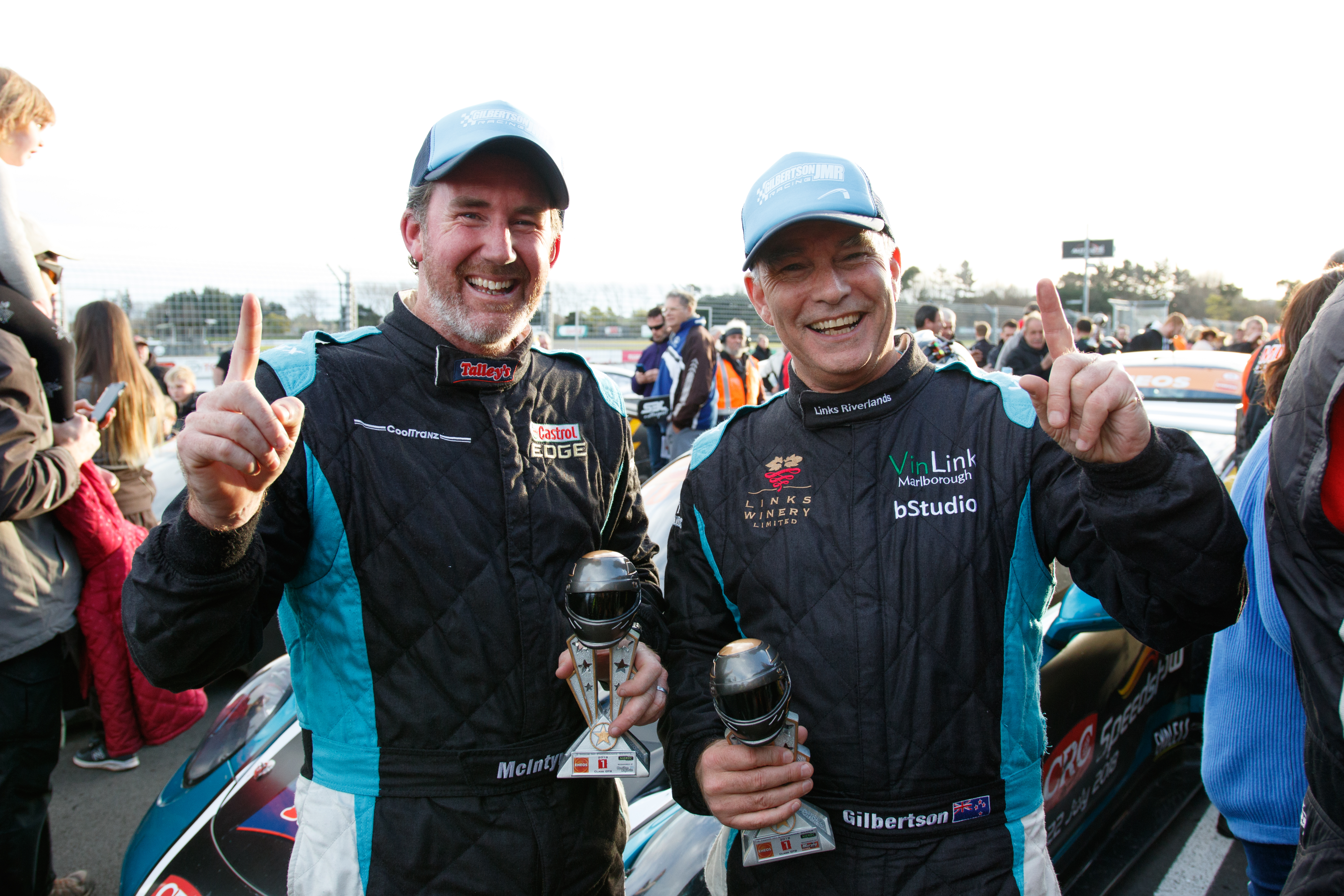 John McIntyre and Simon Gilbertson have proved strategy is stronger than speed to score their maiden ENEOS North Island Endurance Series title together.
The pair managed to win the Three Hour Series and the GT–B class in their Manthey Racing-built Porsche 911 GT3 Cup MR despite battling some stiff GT3 opposition.
A win at round one, fourth at round two, and second in the season finale at Manfeild Circuit Chris Amon cemented their place at the top of the standings. Ultimately, it was their one-stop strategy that was pivotal in their quest for outright honours.
Initially the team had only planned an assault on the GT–B class to qualify them for the New Zealand Endurance Championship. As McIntyre said, anything after that would be a bonus. Fortunately the results landed in their favour.
The final three-hour race wasn't without a tinge of drama for the team. At the race start they got a hit from behind and suffered some cosmetic damage that fortunately didn't impact on their car.
"I was too busy to worry about whether or not we had damage," Gilbertson said.
"Today was the day that unless there was flames coming out and I was in a wall, I wasn't going to stop.
"We knew the car was reliable and we knew the car could do one stop, so there was just no room for let up. We were just constantly keeping the pressure on."
Coming into the final stint of the race ITM MIKE Racing duo Christina Orr-West and Brendon Leitch led the race in their Mercedes-Benz SLS GT3 with the McLaren 650S GT3 of Glenn Smith and John de Veth in behind.
McIntyre sat third and on the same lap as the leaders after the final safety car intervention. That led to a three-way scrap for the lead. Ultimately de Veth got past Leitch, which put the ITM-backed crew out of contention for the championship.
McIntyre didn't let up, however, and pushed on to get second place off Leitch and put any doubts of the championship points situations out of question.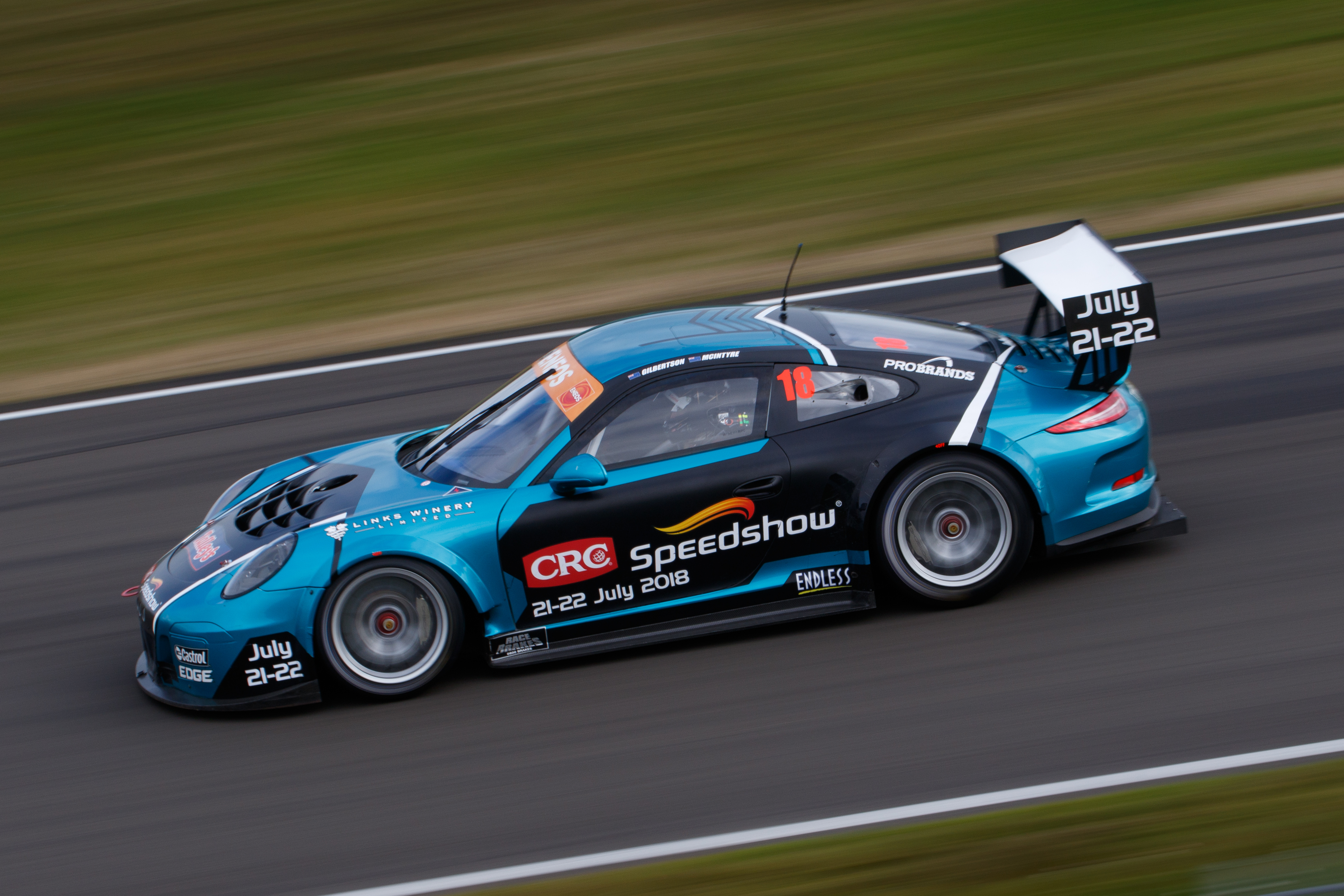 "The boys were adamant that I needed to stay behind," McIntyre said of his final stint.
"I just said, 'leave me alone, I'm going after him'. So I tightened up the belts and thought I would try and rag it until I've got absolutely nothing left and see what he's got. He faded right when I had enough. I couldn't have done that pass three laps later.
"When you're doing an hour and a half on tyres like that they're in a world of pain. Personally it was really satisfying. It feels just that little bit better when you beat them on the road."
The win with Gilbertson is McIntyre's second North Island Endurance Series title since winning with Inky Tulloch in 2015. The following year McIntyre won the New Zealand Endurance Championship with Tulloch.
Ultimately, just nine points split them at the season's end. Gilbertson said he was stoked to take the title.
"How cool is it to be racing in New Zealand against everything? Which you just couldn't do in Europe.
"I think that it's very cool. We would've been laughed out of the paddock in Europe, in fact, we wouldn't have been allowed in. Here were are with a series win under our belt."
The team are planning on contesting the Carter's Tyres South Island Endurance Series, which begins in September. After that a tilt at the New Zealand Endurance Championship at Highlands Motorsport Park is almost a certainty for the team.