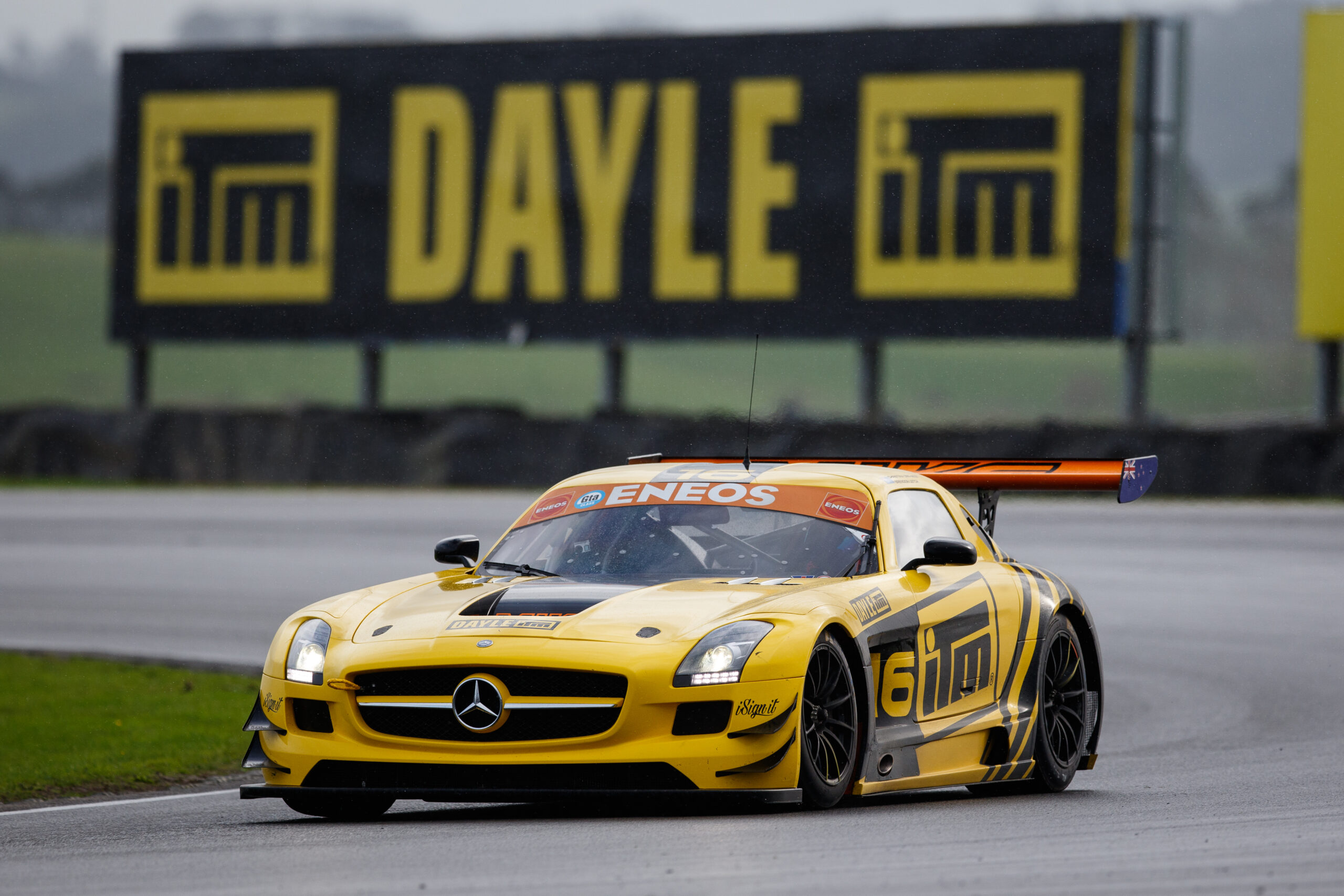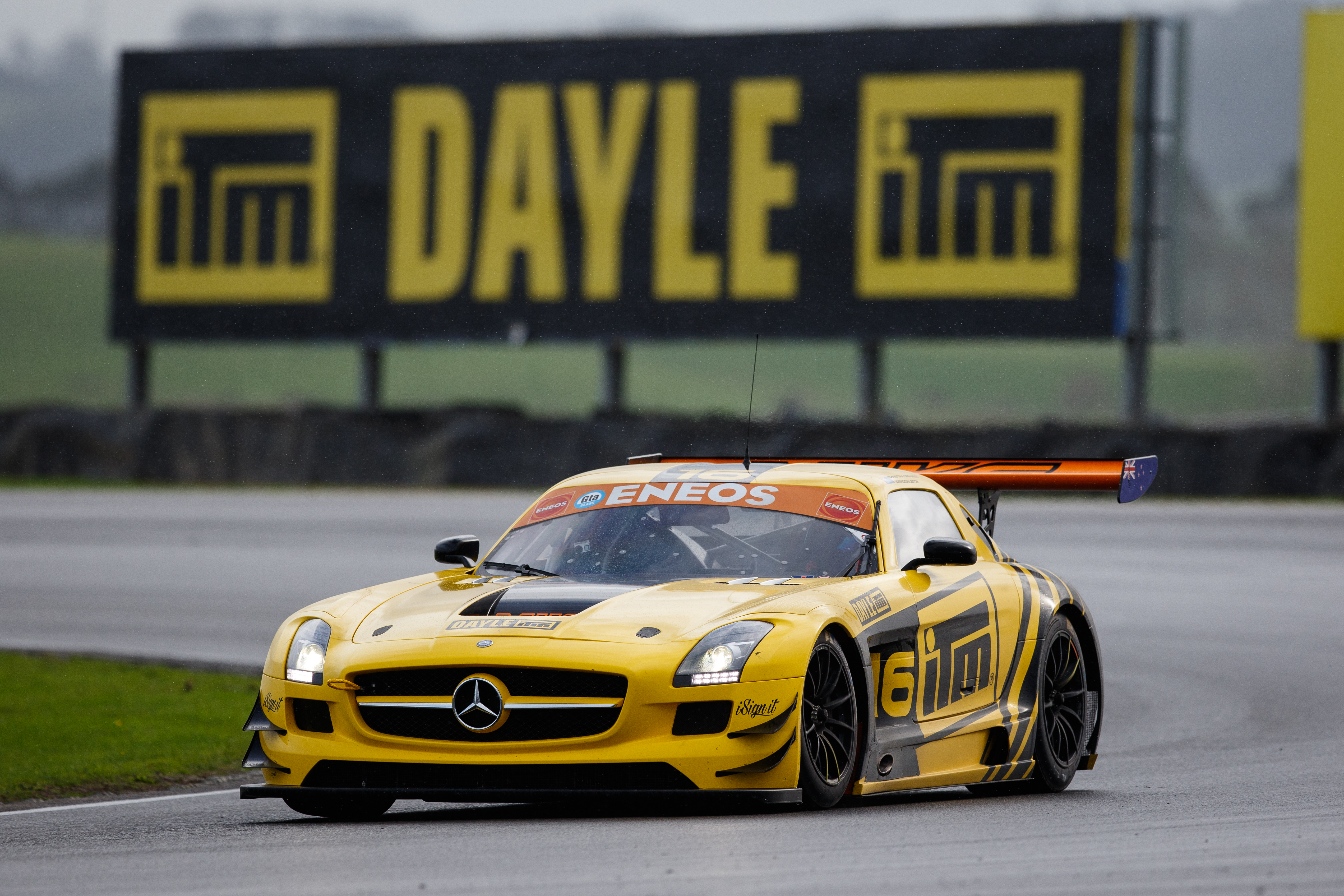 ITM MIKE Racing have overcome adversity in the opening race of the ENEOS North Island Endurance Series to win on debut.
Drivers Brendon Leitch and Christina Orr-West won the GT-A division for FIA GT3 homologated cars and finished fourth overall in a dramatic Three Hour race.
It was a trying start for the team who managed to snag pole position only to find themselves starting from the pit lane in their Mercedes-Benz AMG SLS GT3.
A late call was made by the team to change tyres before the race, but they didn't manage to get out in time for the start. Not only did they miss the green flag but they were also given a drive-through penalty for working on the car in the fast lane.
Leitch fought hard in the opening stint to haul their car through the field to get within reach of the leaders and claw back their lost laps.
"It was good, I just made sure to keep a cool head and put as many laps together as I could without doing anything too stupid," Leitch said of the comeback.
"It was a really good stint and I think it was the best I could salvage out of the day."
Hovering around the top five, Leitch hopped out, Orr-West got in and peddled to maintain position. A key decision to put their SLS GT3 on slick tyres allowed her to build on the solid foundation Leitch had set.
In the final hour and a half, Orr-West went up against the likes of ex-Supercars Championship endurance ring in John McIntyre and former A1GP driver Jonny Reid.
"It was a great decision to pit in and go out on slicks," Orr-West said.
"There were a couple still on wets so we actually gained a lot of time. I managed to get past Jonny Reid and just kept it clean. To stay in front of John McIntyre for quite some time, I was pretty stoked about that. We had a good little battle backwards and forwards."
The final stint was especially tough for Orr-West who had to drive in the without a functioning window wiper.
The final stanza of the race was earmarked by a late downpour that saw cars spear off the circuit. Eventually the race finished under red flag conditions with only a handful of minutes to go.
The team made the right decision to bring their car in straight away and avoided the chaos that ensued out on track. Orr-West got back out after her pit stop but the race was quickly brought to a halt.
A full race result review is set to take place with a timing mistake understood to be to blame for the post-race confusion round the race winners. The team may gain a lap back following the review, though it won't change their overall finishing position.
While Orr-West believed an overall podium was potentially on the cards, she was happy with the performance given their start.
"Considering at the start we were two laps down and in 18th and finished fourth overall with the class win, I can't complain," she said.
Likewise for Letich, he was happy with the result. The team head to Pukekohe Park for the second round where Leitch said he's hopeful they can battle for the overall win.
"I think as long as we get all our ducks in a row we can do a good job from our side. We've just got to make sure everyone's got their T's crossed and their I's dotted.
"If we can put ourselves up the front to start the race again then there's no reason why we can't win."
The next round of the ENEOS North Island Endurance Series takes place at South Auckland's Pukekohe Park over June 15-16. For more information visit mikeracing.co.nz.