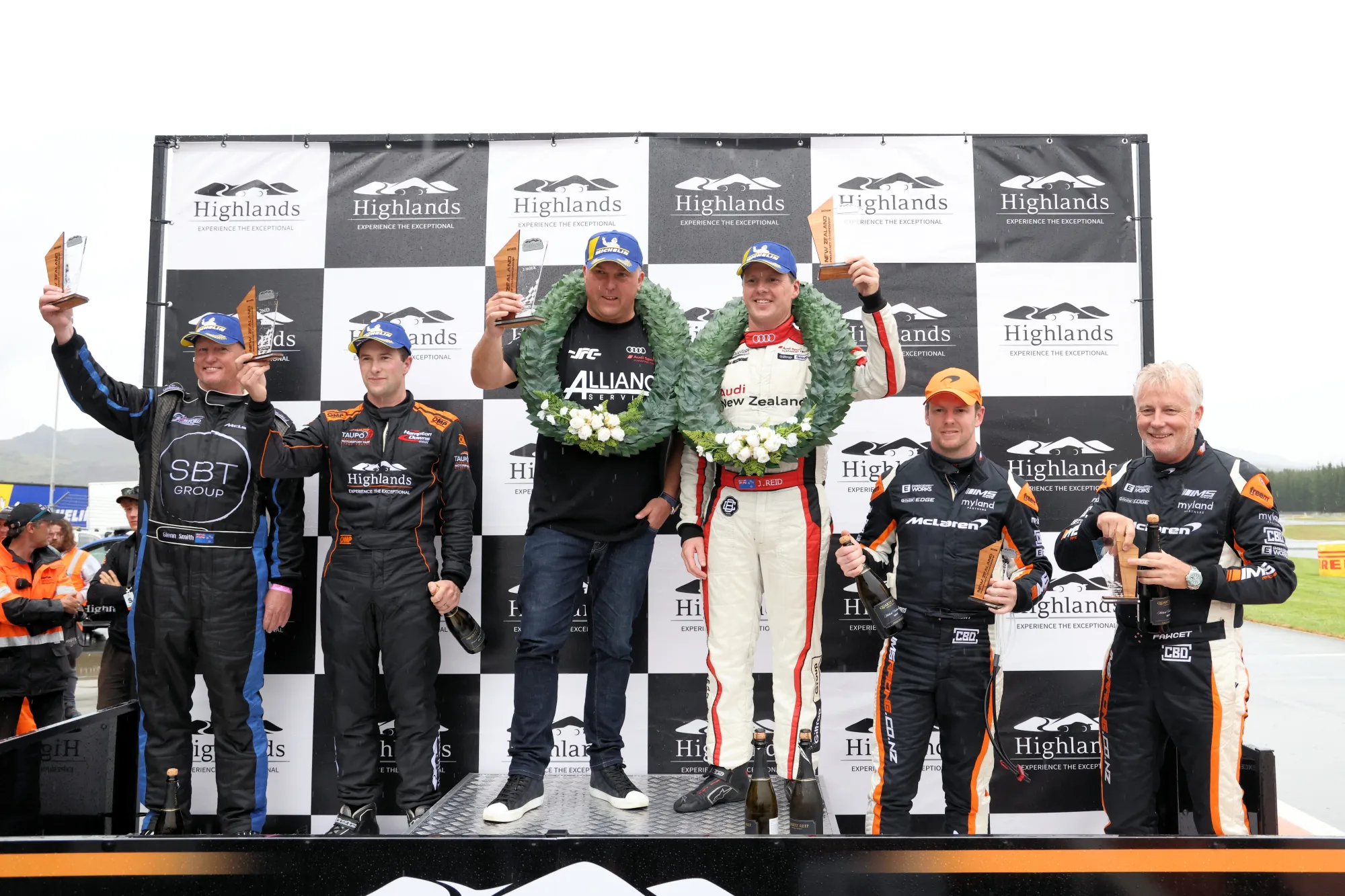 New Zealand Endurance champions Sam Fillmore and Jonny Reid have confirmed their participation in the Golden Homes North Island Endurance Series 3-Hour at Hampton Downs later this month.
The duo will return to the wheel of the Audi R8 LMS GT3, the car that they drove to success in October's New Zealand Endurance Championship 3-Hour one-off at Highlands.
The duo also experienced success in partnership in last year's South Island Endurance Series, winning the 3-Hour at Ruapuna and again at Teretonga. They then backed up their strong results to win the overall title by finishing second at Levels.
Fillmore also won the opening race of last year's Golden Homes North Island Endurance Series 3-Hour, in partnership with Andrew Waite at Pukekohe.
The new New Zealand Endurance Championship format – which combines two Golden Homes North Island Endurance Series results with the competitor's top two of three South Island Endurance Series results – means the reigning champions will partner up in their title defence much earlier in the season.
Reid is a driver who needs no introduction, a four-time winner of the national endurance title on top of seven A1GP wins, a Supercars stint and a Bathurst 12-Hour class winner.
He also experienced some success in an Audi R8 LMS GT3 in last year's North Island Endurance Championship, finishing third with Neil Foster at Round 2's Taupo 3-Hour.
Should their bid for the national title prove successful it will be Reid's fifth crown, cementing his status as one of New Zealand's top endurance racing drivers. This follows victories in 2018, 2019 and 2021 with Foster and in 2022 with Fillmore. It would be Fillmore's second crown following his maiden 2022 title.
The Golden Homes North Island Endurance Series round at Hampton Downs takes place on April 21-22, ahead of Taupo's event on May 12-14.