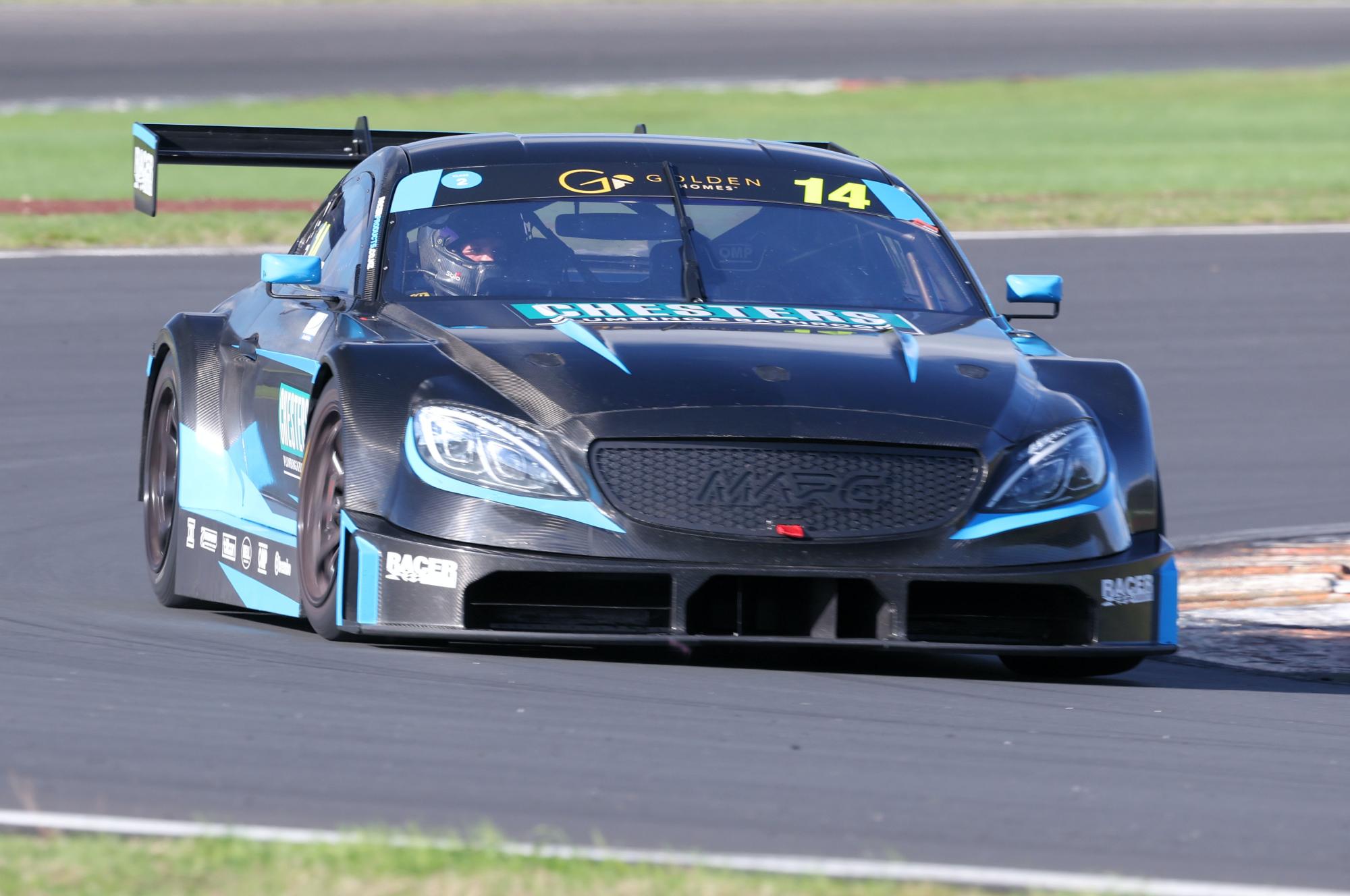 It's all go for the final round of the Golden Homes North Island Endurance Series at Taupo with Friday's open practice runs setting the scene for some exciting racing tomorrow with a number of contenders emerging for both the 1-Hour and 3-Hour.
In the 1-Hour, it was Nick Chester in the Marc GT who set the benchmark early on, going fastest in the day's first practice with a 1:30.374.
One-Hour series leader Luke Manson (Porsche 991.2) also showed he means business, going second fastest in first practice and third in the second.
Chester's best times in the Marc GT continued to tumble as the sun warmed the track, a 1:27.6 becoming the fastest time overall of eligible 1-Hour competitors.
Class 3 also shapes up to be a battle within the battle, with Brock Cooley (Mazda RX7), Joel Giddy (Mercedes AMG GT4), Grant Aitken (Porsche GT4 RS), Sam Cotterill (Mercedes Benz GT4) and Shaun Varney (BMW 318i) all running times in close proximity throughout proceedings.
There were also some good laps for several of the Class 4 runners, with series leaders Ayrton Hodson and Brett Sullivan (Z4 M Coupe) looking to extend on their championship lead. They have good company in the form of Scott Smith (Seat Leon), who is looking to add some more good points to his Golden Homes North Island Endurance Series haul.
The Chris Wall/Layton Hammond pairing (Honda Civic), Brooklyn Horan (Toyota 86) and Cormac Murphy (Toyota 86) also ran similar times, setting up a blockbuster battle for class honours.
Lap times were just as close in today's 3-Hour practice runs, with three different teams topping the time sheets at various points of the day.
In the morning's first run it was the Mercedes AMG GT3 of Ant and Paul Pedersen that was quickest, while the Audi R8 GT3 of Steve Brooks and Bill Riding was fastest on the second run.
Once the Audi R8 LMS Evo 2 being shared by series leaders Jonny Reid and Sam Fillmore hit the track in the afternoon, however, there was no stopping them, the duo topping the time sheets in the last two sessions and the mixed 1-Hour and 3-Hour run.
The Lance Hughes/Chris van der Drift (Nissan GTR), Glenn Smith/John DeVeth (McLaren GT3 650S), Malmezac/Lester (Porsche 991.2 Cup) and Beziac/Alexander (Porsche 991.2 Cup) pairings were never far off the pace, highlighted in Practice 3 where just half a second separated the top three teams.
Christina Orr-West and Breanna Morris (Mercedes Benz AMG GT4) are running as the sole Class 3 car in the 3-Hour, the duo again impressing throughout the day as they completed a combined 50 laps between themselves.
Another nice day is forecast tomorrow, setting the scene for some thrilling action at Taupo International Motorsport Park which commences with a pair of practice runs beginning from 8.40 am.
One-Hour qualifying is at 9.40 am with the race following at 11.05 am. Three-Hour qualifying is at 10.10 am with the race starting at 1.00 pm.
Entry to Taupo International Motorsport Park is free for spectators, with the event running as a live-track experience meaning no live stream is available.